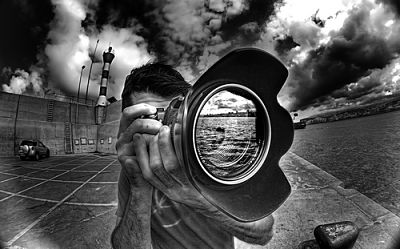 Do you struggle with focus? What is blurring your vision to a more productive today and a more promising tomorrow? The first step to achieving your vision is focus. Your focus determines where you are going.
Without a clear focus, you can easily get off course and end up in places you never wanted to go. A typical day can be challenging with hundreds of things to do, many of which have nothing to do with your vision.
When your mind and efforts are scattered in many directions, nothing gets done well. The things you initially prioritize in the beginning gets pushed farther and farther down the list because you take on another task to complete. Focus is lost with one more task to do.
What opportunities exist for you if you focus and stop trying to do too much? What could you focus on right now to create or implement that will impact lives?
The fallacy of multi-tasking
The one thing I have experienced and witnessed that kills focus is multi-tasking. Multi-tasking is the lie that tells you that you can juggle many things at once and succeed. It is when you try to do more than you really are capable of doing.
In the beginning, it seems you are pulling off the impossible. You look like superman or superwoman to every watching eye. You get the applause from people about the great job you are doing and it seems you can do no wrong. With the seeming success come more and more things added to your plate. Instead of refusing, you believe the hype that you can do more without giving up something.
The great fallacy of multi-tasking is that it takes your focus off what you do best. You are robbed of achieving greatness in the areas that you thrive in. You are called to important work that not just anyone can do. The biggest obstacle to your focus is a million little distractions that you encounter every day.
Why is focus important
Why does focus matter so much?With Focus, distractions are kept to a minimum and your days are spent in a meaningful way. You regain control over your life and no longer feel like you're wasting time.
I usually advise individuals to focus on no more than one or two major goals at a time. Having too many goals spreads your focus too thin, and makes it less likely that you'll complete any of them.
In our fast paced, over committed world sometimes focusing only on one goal is a major task. You need to find creative ways to keep your focus on your goal. Some good examples that work for me and may also work for you are:
Select one task or goal you need to achieve today, write it down and work to complete it. Don't let anyone or anything side track you from completing your task or goal.
Slow down and simplify your life by listing the distractions that interfere with you living your vision and steps on how you can eliminate them.
Surround yourself with at least two accountability partners who will hold you to the fire in staying focus on your vision.
Spend at least thirty minutes a day focusing on nothing but on the vision and goals you desire to achieve. Turn off all electronic devices and remove any other hindrance for that time.
Study the stories of how others succeeded by focusing on what they knew was important.
Start a list of reasons why you are focusing on a certain goal and why it is important for you to achieve that goal.
Each of us has the same twenty-four hours a day and one-hundred, sixty-eight hours a week. The key questions you should ask yourself are, 'Where am I focusing my time', and is it where I need to focus'.  If you cannot give definitive answers to these questions then you may need to refocus.
"Lack of focus, not lack of time, is the problem. We all have twenty-four hour days."  Zig Ziglar
Question: What can you focus on more intently to live out your vision? Leave a comment below.
http://www.flickr.com/photos/magec/3572376881/