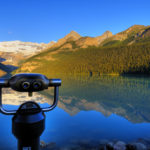 Are you ready to unlock the power of God's vision for your life and family? Vision Impact! Free eBook contains eight short, easy to read inspirational messages that will encourage, equip and empower you to realize and live out your God designed vision.
This free mini eBook is from my book Vision Impact! that you can purchase from Amazon. The completed book contains forty-two inspirational messages from personal experiences, others stories and Biblical wisdom that present practical insight, instruction and inspiration on how to develop and implement your personal and/or family vision plan.
These eight messages are just an appetizer to help you awaken the vision that lives inside of you. You cannot afford to spend the next year, or the next five, ten or twenty years talking and thinking about what should've, could've or would've been. Purchase your copy of Vision Impact! today and change the direction of your life forever.