This is a contributor post by Dr Lepora; author, life coach and motivational speaker. She is also the author of "Journey to Authentic Joy". You can connect with Dr. Lepora on her blog and follow her on Twitter and Facebook.
"Enjoy the little things in life, for one day you may look back and realize they were the big things."  Antonio Smith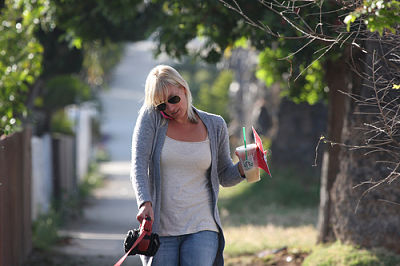 Often, we think that we are saving time when we multi- task. We see it as being productive. But, we really are less effective at what we are doing. We spread our efforts across many tasks thinking this is the answer, but we are often left exhausted and frustrated.
The other day, I caught myself feeding my baby while watching television and working on the computer, all at the same time. I found myself feeling tense, depleted and confused until I realized that I was doing too much.
When we multi-task, we tell God that He has not given us enough time to get what we need done. God gives us all the time we need to complete each task we are assigned to do. So we need to be more appreciative of that when allocating our time.
Here are three danger s we experience when we multi-task:
1. We clutter our minds.  A cluttered mind makes it more difficult to hear God's voice. We say to God, "We got this." We take control of doing our millions of things while we drown Him out.
2. We do not enjoy the moment. We need to stop and smell the roses. We cannot do it if we are speeding by the roses, honking and blasting loud music all at the same time. I was ashamed when I realized that I was doing so much while feeding my new little one, not taking that moment to enjoy the miracle that God provided.
We must assess what is important for us to do, do it and get rid of the distractions. In that moment, my baby was hungry and clearly that was the activity of importance. Watching TV and doing whatever on the computer could wait.
3. We risk making bad decisions. We think that the hundreds of decisions we make each day are small decisions, where to eat, what to eat, with whom to eat or what to wear.
When we have no idea, in fact, how one "small" decision will become a large decision and lead to something else. They are not small decisions, but in fact quick decisions. That is why it is important to pray without ceasing and to constantly listen to God for direction.
He may tell you not to have lunch with person who may want to do you harm. He may tell you to wear yellow on that day because you will meet the love of your life whose favorite color is yellow. When we hear from God, every message doesn't make sense nor does it need to. However, we need to listen to whatever He says and do it. But, multitasking makes that very difficult.
Question: What one task can you focus on and finish in the next 30 days? Leave a comment below.
photo credit:"https://www.flickr.com/photos/nathaninsandiego/3489798363/