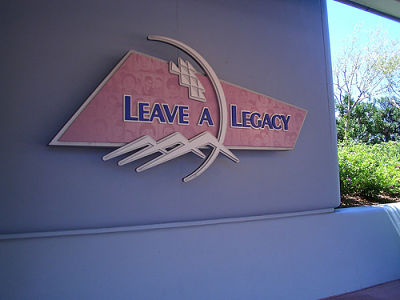 There is a difference between your reputation and your legacy. Your reputation is who you are supposed to be; your legacy is who you are. A reputation is made in a moment; a legacy is built in a lifetime.
Your reputation is what men say about you; your legacy is what your life lived say about you. Your reputation is built while you live; your legacy is what you leave behind when you die.
What kind of legacy are you going to leave; one that will last for generations or one that will die when you die?
If you desire to leave a legacy that lasts for generations then here are four insights you must activate today.
1.  Define your Core Values. Core values provide guidelines for your daily choices and actions. They determine what is really important to you. When you make a conscious decision to follow your core values no one can easily persuade you to live against them.
2.  Think differently. Your thoughts can limit or expand your world. They can influence what you attempt or choose not to attempt. Your thoughts determine what you pay attention to, how you react in difficult situations and ultimately the legacy you desire to leave. The desire to leave a legacy of success or failure begins with what the mind believes is possible. Change your thinking and your life will follow.
3.  Set specific goals. Setting specific goals will help you determine your priorities, get organized, make sound decisions and move your vision into action. A goal that is worth pursuing is not something that anyone can easily talk you out of attempting. If you miss a goal, don't quit, reset it and get back to work! Your legacy is depending on it.
4.  Focus on your future. A picture of your future focuses on where you are going and not where you have been and on the end-results and not the process for getting there. You must release the guilt of yesterday, the discouragement of today to focus on your promised future. A true picture of your future can only be seen, believed and achieved through the eyes of vision.
Question: What kind of legacy do you want to leave? Leave a comment below.
Photo credit: http://www.flickr.com/photos/50388117@N00/433204868/