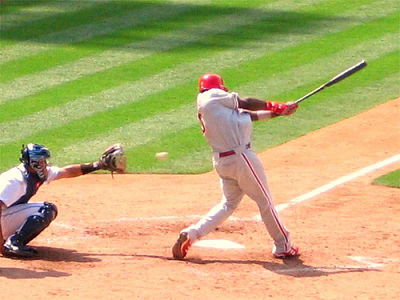 Life is not easy. If you expect it to be you will be greatly disappointed. You will encounter turbulences that will throw you off course. You will experience trials that will make you want to walk away from everything.
Life will throw you a curve ball that will leave you swinging at the air. When you think things are coming together one minute, the next minute things are fallen apart. Life is a challenge.
Life's challenges will strengthen you to push towards excellence or cause you to surrender to mediocrity. They will empower you to see pass where you are or encourage you to live life stuck where you are.  The choice is yours.
Accept the challenges and deal with them. If you are believer, you have God on your side. He said, "I will never leave you nor forsake you'. No matter what it looks like, how difficult the road gets, He will not leave you hanging.
Every day you should do something that makes you better than you were yesterday. The only way to reach the success God desires for your life is for you to make a commitment to continually improve each day. Never think that you have arrived.
You can always improve. You can always learn something new. You can always grow. You will find that what you get as you continue to improve daily is not as important as what you become along the way.
Set a goal each day to go farther and fight harder than you did yesterday. Above all, make it a priority to properly align your efforts with God's will. It won't be easy, but with God's help it will be worth it in the end.
Question: What curve ball has life thrown you that left you swinging? How did you overcome it? Leave a comment below.
Photo Image: http://www.flickr.com/photos/emayoh/34525582/