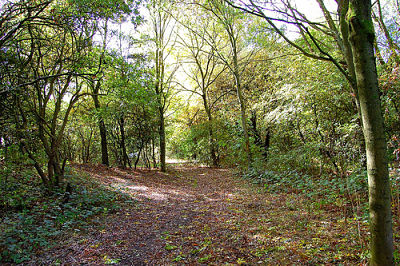 When you commit to living your vision, everyone that is close to you will not automatically support your efforts. Some will sit back hoping you fail so they can tell you or others that you failed. Some will tell you about how bad the economy is or how many gave up before you. Turn a deaf ear to their poisonous words.
You have walked through enough valleys and climb over too many mountains to quit now. You must fight through all the negativity and pessimism too live your unique vision.
You weren't created to live the vision of your father, mother, coach, pastor or friend. You were not meticulously design to walk a well worn path traveled by many. You were created to walk the path of your specific vision.
Your journey to vision success will not consist of all smooth and beautifully manicured paths. You will hit some bumps, holes and debris on your journey. You will need to cut down some bushes, weeds and trees that distract your vision. It will take committed, consistent and concentrated work to develop your unique path to vision success. If you believe and work towards it, YOU CAN DO IT.
Don't think if you read a book with five strategic steps to vision success that everything will flow perfectly. Don't believe the hype that a thirty day plan will make your life free of problems and pains. The truth is your life may get more chaotic. Things that use to work may stop working. That doesn't mean you abandon your vision or walk away from commitments.
Don't throw in the towel. Don't walk away from your commitments. Don't give up on your dreams. God has an ultimate plan that only you can live. It is imperative that you keep moving forward because you may be closer than you think in realizing your unique vision and making a positive impact in the world.
Question: What can you do to walk your unique path to vision success? Leave a comment below.
Photo credit: http://www.flickr.com/photos/ronsaunders47/4008029936/