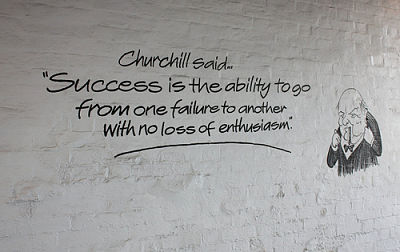 Success is possible for everyone. It is not distinguished for a select group. It is more than accumulating money, amassing material possessions or acquiring personal achievements.
Real success is becoming the person God has purposed you to be; living positive values that guide your daily choices and actions; accomplishing the goals that give your life direction and sowing seeds that empower others.
If you want to succeed, you must work your vision. Whatever your assignment may be, remember God has provided everything you need to get the job done!
By working your vision consistently, you will make an enormous impact in your family and positively affect the life of everyone connected to you.
Question: Do you think success is possible for you and why? Leave a comment below.
Photo credit: http://www.flickr.com/photos/gareth1953/5219326886/