This is a contributor post by Floyd Samons; story teller, encourager and writer. You can connect with him on his blog and follow him on Twitterand Facebook.
Life's problems wouldn't be called "hurdles" if there wasn't a way to get over them.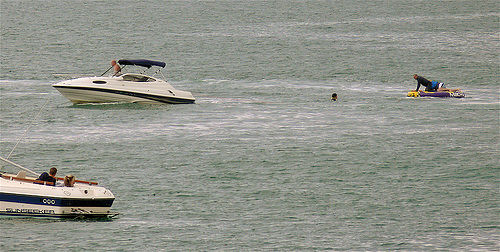 I've had visions, lots of them. I can picture things in my mind, almost feel them, taste them, live them as if they're already a reality. There have been many dreams that have become realities in my life, but some of those dreams were just masquerading, hiding the nightmare in disguise.
More often than not, the things we desire to own end up owning us. The proud and majestic life we seek to sail and steer like a grand ship ends up steering us as it gets tossed to and fro on the choppy seas of life. We end up fighting just to hang on for dear life in the vessel we hoped would define us.
[Read more…]