"An ounce of action is worth a ton of theory."  Ralph Waldo Emerson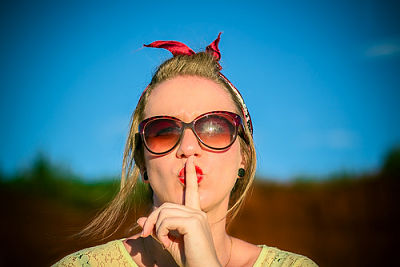 I must admit, I am the king of talking about what I want to do than actually getting things done. I exhaust valuable time gathering information, getting others opinion and deliberating my options. Instead of moving forward, I talk about moving forward.
You talk too much
One of my favorite old school rap songs of all time is, 'You talk too much by RUN DMC. In the song they rap about a person who talks too much and never shuts up.
My favorite lyric in the song is when they say;
"You're the instigator, the orator of the town
You're the worst when you converse, just a big mouth clown.
You talk when you're awake, I heard you talk when you sleep
Has anyone ever told you, that talk is cheap?"
The last part of that verse really hit home, 'Has anyone ever told you that talk is cheap'. I immediately thought about the wasted time I have spent talking about what I desired to do instead of doing something about it. I know that I am not the only person that has a problem with more time talking than actually living out your vision.
'Fittin to'
Let me say it the way I usually say it in my Southern dialect. I am 'fittin to'.  I have resources that I was 'fittin to' write, but never started. Home projects that I was 'fittin to' do, but never got around to them.
Places I desired to visit, but never visited because I was 'fittin to' go. I talked about a business I wanted to start, but never started it because I was 'fittin to' start it. It was to do point that 'fittin to' had become my top escape phrase to repeat. It was easier to say 'fittin to' instead of actually doing it.
One day my wife broke it down to me in simple terms. She said 'I don't want to hear what you are 'fittin to' do'. I want to see you do it. She said, 'if God gave you the vision then go to work.
As I thought about what she said and all the things I said I wanted to do, Exodus 14:15 hit me between the eyes. This verse summed up in a few words what I needed to do.
Moses dilemma
In the earlier verses of this chapter, Moses was trying to reassure the people that God was going to keep His promise and deliver them from the pursuit of the Egyptians, but the people could not see pass their current situation.
They were surrounded on the left and right by mountains, Pharaoh and his army in hot pursuit behind them and an impassible Red Sea in front of them. They were hemmed in a cul-de-sac of crisis. There was no way out.
When things looked bleak, instead of trusting the promises of God, they complained about their circumstances. They said to Moses, 'Why did you lead us out here to die, it would have been better for us to stay in Egypt'. Instead of focusing on God's vision, they focused on their problem.
How quickly we can resort to complaining about our situation when things get difficult. We had rather stay in a comfortable pain than pursue our vision of a better future.
Moses tried to reassure the people that God would deliver them. He stood up and announced to the people that the Lord will fight for you and you shall hold your peace. The thing that shocked me when I read Exodus 14:15 was the way God addressed Moses after he had spoken to the people.
He told Moses, 'Why do you cry to me? Tell the Children of Israel to go forward.' It was time for Moses to stop talking and take action on God's Word. I thought about this statement for a minute and then it hit me like a ton of bricks. Not only was it time for the Children of Israel to shut up and move forward, but it was time for me to do the same.
It was time for me to stop talking about what I wanted to do and do it. It was time to stop telling others about my vision and implement it. When Moses and the Children of Israel finally stopped griping and complaining and move forward, they saw the manifestation of God's promises. You can read the rest of Exodus 14 and see their victory.
Stop talking and take action
Before I close this message, I want to admonish you to move forward with your vision. You have talked about it long enough. You have told enough people who would listen about your vision. You have done enough research to put a doctoral candidate to shame.
It may be difficult. You may lose some people who said they had your back. It may be months or years before you see significant results. Are you ready to put feet to your faith?
It is only when you stop talking about what you want to do and take action, will you begin to see your vision unfold. Your life will grow. Your business will expand. Your family will prosper. Your finances will multiply. Your health will improve. And your actions will speak louder than your words.
Question: What do you need to stop talking about doing and simply take action? Leave a comment below.
photo credit:http://www.flickr.com/photos/mateusd/11523379905/