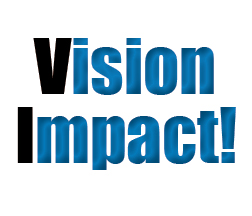 Vision Impact! EmPowershop™ was uniquely designed to help you create and implement a written vision plan specifically for your life and/or family. This inspirational, interactive and instructional presentation empowers you to take life to a new dimension by realizing your purpose, living your values, seeing your future, setting your goals and working your plan.
Who is this EmPowershop™ for: This presentation is ideal for ministries, churches and organizations who want to help their people develop and implement a written vision plan for their lives and/or families.
Format: The program can be delivered as a two hours, three hours or four hours EmPowershop™.
If you are looking to close the gap and achieve the extraordinary from a unique and innovative approach, contact Lead to Impact at 404-423-6788 or bhaynes@leadtoimpact.com and reserve our Vision Impact! EmPowershop™ Today!
What others are Saying?
"Attending Minister Haynes Vision Impact EmPowershop was a revitalizing experience. God has sent a Word to me through your efforts and ability. Lead to Impact is a resource to help a person come into their destiny with the Real Source. Thanks Bernard for your obedience to God's voice."
Pastor Sundiata Hudson -
True Life Church
"Awesome!!! The Vision Impact conference was exactly what I needed to hone-in and position myself to listen and move, regardless of resources. The impact of this conference was insightful and life-changing. Truly a Blessing."
Pastor D'Andre Green
– Mt. Zion Baptist Church
"Just like when the wind blows a leaf around, the momentum of the Word on Vision has pushed me into the purpose and plan that God has ordained for my life. Thanks a bunch Man of God."
Pastor James Burr
Harvest Fellowship International Vision Conference
"The Vision Impact seminar was incredible. Not only packed with powerful information, but allowing the Holy Spirit to truly have his way and it became personal for me. I feel like you were there just for me. Thank you for the impartation. I am equipped to go forward."
Rhonda Thompson-Brown – www.victoryoverdefeat.org
Harvest Fellowship International Vision Conference
"I have been running from my purpose that God has planned for me. I am tired of running and after listening to the Vision Impact EmPowershop, I have now opened my heart, mind, body and soul to Jesus Christ to do phenomenal works in my life."
Lenura Burr
Harvest Fellowship International Vision Conference
 "Bernard does a great job at motivating people to create, embrace and pursue their vision & purpose by way of life applicable illustrations. It is refreshing to see how Bernard uses his God-given gift to pour into the lives of others. You will never begin living life until you know what your purpose is. Bernard is one of God's messengers equipped to coach others to success by helping them give birth to their vision & purpose." –
Life & Relationship Strategist