This is a contributor post by Nicole Lester. She is a writer and Author of "Yet Holding On".  You can connect with Nicole on her blog and follow her on Twitter and Facebook.
"Look straight ahead, and fix your eyes on what lies before you. Mark out a straight path for your feet; stay on the safe path. Don't get sidetracked; keep your feet from following evil." Proverbs 4:25-27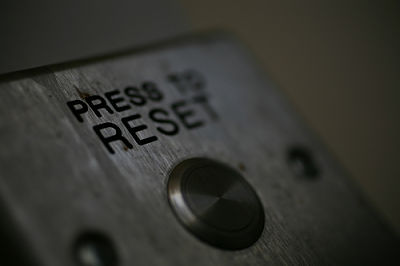 In life, it's so easy to get sidetracked by everything. I mean, we live in a world of distractions masked as Facebook, Twitter, Instagram, TV, Candycrush (WHYYYYYYY!!!! and more!
When you think about the countless hours logged on just these things alone, you can easily realize how much energy that could have been expended on your relationship with Christ, others and fulfilling your purpose.
Cost of distractions
I remember this old cab driver named "Big Daddy" (yes, and he wanted to be called Big Daddy). This man used to say, "Everything that looks good to you ain't good for you and everything that glitters ain't gold."
Rarely do distractions come dressed as wolves; instead they are head to toe in sheep's clothing. The "a" clause in John 10: 10 says, "the thief (devil) does not come EXCEPT to steal, and to kill, and to destroy," meaning that he ONLY comes to steal, kill, or destroy. Think about that.
Temptation, distractions are usually pretty but they are pretty with a price. Some distractions feel good to you in the moment but if you look at it through the lens of longevity, what is it adding to your life? What has it taken away? What is the eventual cost of this sin? But don't lose hope.
The blessing is the "b" clause in John 10:10 which reads,  "I (Jesus) have come that you might have life and have it more abundantly." Knowing this, we need to reset, refocus and repent so that we can stop living lives of mediocrity but lives of abundance through Christ.
Reset, Refocus and Repent
1. Reset. Proverbs 4: 25 says, "look straight ahead". Many of us are like people texting while walking. We're so distracted that we can't see the ditch or the wall right in front of us. What is God calling you to do? How far are you from your goals? What will it take to get there? What obstacles need to be removed to get there?
If a happy marriage is your goal, you have to look at the things preventing you from achieving that. Then ask yourself, is what I'm doing worth the cost of losing what I want? Resetting your vision is simply a way to give it new life.
Every once in a while one of my son's toys will go haywire. He'll bring the toy to me and I'll look for that little tiny button on the back, grab a pen and press the button to reset it. When I do this, the toy's old memory is gone and the "stuff" that caused it to go haywire is gone. Now he can enjoy the toy like when he first got it.
Some of us need to hand our lives, dreams, visions, and relationships over to Christ for a reset so that He can clear the junk from our memory and help us start living the lives He called us to live.
2. Refocus. "and FIX your eyes on what lies before you." Resetting your vision is all for naught if you don't fix your gaze on it. Don't let the enemy steal, kill or destroy your purpose.
One of the biggest tricks of the enemy is to send distractions. Think about it. When you get your mind right to achieve something or hit a milestone, the enemy sends a distraction to get you off course.
When you're determined to be obedient to Christ, your faith is tested and you second-guess whether or not you want what God has for you or if the work to get there is worth it. But you need to REFOCUS.
Think about Michael Jordan during that 1997 Game 5 championship game. Many people thought he had the flu but someone in Utah poisoned his food. As sick as he was, his focus to get to Game 6 was more important that his physical distraction. His anger over the distraction motivated him to stay focused.
Do you use your distractions as an excuse to go off the path or are you determined to fix your eyes on what's in front of you?
3. Repent. Mark out a straight path for your feet; stay on the safe path. Don't get sidetracked; keep your feet from following evil.
One of the misconceptions about salvation is the forgiveness piece. Christians take this grace thing for granted. We use it as a get-out-of-trouble-free pass but there is always a cost to sin.
When we repent, we NOT ONLY ask God for forgiveness but we turn away from sin and STAY ON THE SAFE PATH. Staying does not mean detouring, venturing off, taking a quick peek, etc. It means just that…to stay.
Question: What do you need to reset, refocus or repent of to live out your vision? Leave a comment below.
photo credit:http://www.flickr.com/photos/redux/3219068532/