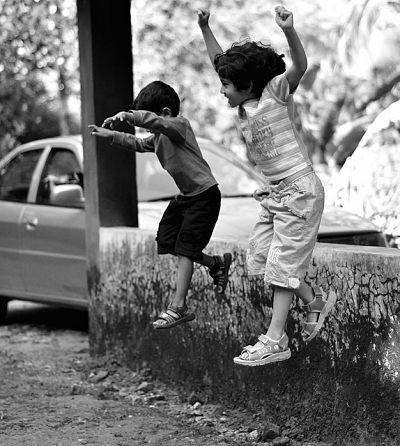 Are you exhausted of living life the same? Are you sick and tired of being sick and tired of where you are? Is it time for you to take a leap of faith and see what all life has to offer?
You know it is time to make a move, but you keep making excuse after excuse. You keep putting off doing what you need to do today for tomorrow. But, tomorrow never comes.
Break the holding pattern  
Your vision remains on perpetual hold. You keep waiting for the right moment, but it never comes. You keep waiting for the right person's endorsement, but they never show up. You keep waiting for the right formula to make your vision a reality, but you discover the right formula is a myth.
At the beginning of the year, many people make New Year's resolutions on top of the ones they never completed the year before.  Most people gave up on their resolutions before the end of January, like they did the previous year.
People listen to motivational speeches and inspirational messages that say all the right words to get them excited and enthusiastic. They say, 'this is your year, you are about to live out your destiny or you were created for greatness. Don't get me wrong, I love to hear a good inspirational messages that gets me pumped up to move forward.
Please know it takes more than listening to an inspiring message or a motivational speech. It takes more than attending an empowerment conference, a powerful worship service or reading a personnel development book. I have nothing against any of these because I participate in them myself. However, I have learned it takes consistent action, committed plans and concentrated effort to live out your vision.
Stop sitting on the sidelines
God did not create you to live a haphazard life waiting for someone to prime and pump you up to live out your vision. He did not meticulously design you with a unique purpose so you can continue to blend in like everyone else. He did not equip you with a unique gift to infect and affect the world for you to sit back and watch others live out their vision.
You miss living your best life when you do not take action to live out your vision. There are many people who went into the New Year like they did last year and the previous years, equipped with the tools they need, but fear, worry and doubt kept them from moving forward. They listened to the experts and read the latest and greatest resources on living an exceptional life, but they remained stuck on the edge of living their vision looking down at the possibilities.
I know this scenario all too well. Right now, I am on the edge of making a progressive move towards my vision, but I have allowed fear, worry and doubt to hinder my progress. What I desire to do will take me totally out of my comfort zone. It is a challenge to everything I know.
I can keep sitting on the sidelines making excuses to why living my vision is impossible or I can get in the game and participate. I can decide today to walk by faith or keep living each day in fear. The choice is mine.
It is scary to move from the edge and launch out. You make the choice. Life is too short to keep playing it safe. You only have a certain amount of time on Earth to experience your unique God-designed vision.
You make the choice
You make the choice whether you stay where you are or take action. If you are like me, you cannot afford to stay where you are. Life is too fragile and unpredictable to remain locked in a comfortable pain. It is time to break free of the pains of yesterday and the chains of regret and take a leap of faith.
I have wasted enough time and words. Each day I do not live out my vision is another day I exhaust that I cannot get back. I have read enough books and blogs. Listen to enough podcasts and sermons to empower me for the next hundred years. It is not the lack of information, but a lack of implementation.
I know I am not the only one.  You may be in a similar situation.  It is time to do something about it. It is time to make a serious choice. Are you going to live life as usual or are you going to jump off the edge and live life differently?
Take the leap
It is not going to be easy. The lure of comfortability is powerful. Jumping off the edge presents danger. It requires doing something you never done before and without all the answers. You must trust the vision God gave you.
The negative thoughts will ring loud like a rock band playing at a concert. Every time you attempt to move forward the decibels of negativity gets louder. The more you move toward jumping off the edge the more complacency and stagnation will pull you back. 
Your negative inner voice will say, 'What are you doing?' 'Who will support you?' You failed the last three times, you do not know the right people or you do not have the right education or skill set and the list goes on and on. Your negative inner voice will discourage and deflate you to the point that you stay stuck where you are.
You do not have to spend another second, minute, hour, day, week, month or year held hostage by fear. Today you can experience everything that awaits you. Take a leap of faith. Jump off the edge and start living out your vision. Don't worry. Don't fear. Don't doubt. God has your back.
"It always seems impossible until it's done." Nelson Mandela
Question: What is holding you back from taking a leap to live out your vision? Leave a comment below.
photo credit:"http://www.flickr.com/photos/sandeepm/3199650998/