Do you believe you have everything within you to live a winning life?
When I talk about winning, I am not talking about keeping score in a ballgame, but I am speaking of living God's vision for your life. It is so easy to get overwhelmed with the daily grind of life that you cast your visions aside.
You work forty plus hours a week and it still seems that You cannot get ahead. You try to do the right things to take progressive steps forward, but it seems something always happen that stalls your efforts or pushes you back five steps.
It's In You to Win™ contains thirty–one easy to read daily messages that will encourage, equip and empower you to tap into what's inside of you and live to win. Each message is like a daily energy drink to empower you to live life at maximum capacity.

"What lies behind us and what lies before us are tiny matters compared to what lies within us."  Ralph Waldo Emerson
Here are a few sample messages It's In You to Win™ will explore.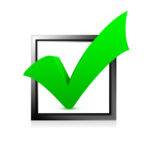 Your Uniqueness is your advantage. What is about you that make you different from any one else in the world.

Insig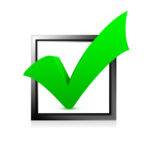 hts to help you know your purpose, define your values, see your future, set your goals and work your plan.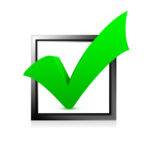 The assassination of procrastination– What dreams did you forfeit pursuing today because you keep waiting for tomorrow?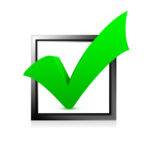 9 motivators to breakthrough a familiar routine – Are you sick and tired of being sick and tired of where you are?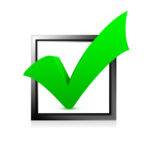 Stop crying over spilled milk – What past events in your life have caused you to lose focus?
Don't worry if everything does not happen as fast as you want. Don't throw in the towel if you do not get support from the people, you thought would support you. Don't think doing things differently won't work today because you failed yesterday.
It's up to you, whether you tap into what's inside of you and live to win or accept the status quo and live in defeat. The choice is yours!
What others have to say about 'It's In You to Win':
I could not put this book down. It transcends culture, gender and economics. Anyone can relate to the messages. This book was a Godsend for me at a time that I really needed my values reinforced. Thanks Bernard!  
-Jesse Bonner, Head Basketball Coach, Kennesaw Mountain High School
In It's In You To Win, Bernard will show you that you have what it takes to make it through and to come out a winner. He'll take you from a non-believer to a believer through 31 short pep talk like messages. Get ready to get inspired and believe that you have what it takes.
-Joseph Lalonde; blogs at JMLalonde.com & youth leader

Wow!  "It's in you to win" is an invigorating experience that will shake you up and get you closer motivated toward your vision and life purpose. in this book, Bernard Haynes trains us how to be spiritual warriors so that we can fight the best battle in our lives in order to achieve our rightful success. I dare you to read this book and not be transformed! I am thankful for the energy boost and direction that this book provides.
– Dr. Lepora; life coach, motivational speaker, consultant & author

"It's In You To Win" is a brutally honest look at all the ways we short-change ourselves and undermine our own efforts.  Bernard dissects all the stumbling blocks that keep us from living our best lives, and teaches readers to recognize, and combat, negative influences. This isn't a book you'll read once: it's the kind of book you'll keep within reach because its 31-message format lends itself to daily reading and study.-Shannon Rasmussen
OMG!!! This is a must read. This book is absolutely amazing if you don't get out of your own way and follow the vision and destiny that God has for after reading this book then shame on you. This book reconfirms the champion that you are. I love it….. God bless. -LaTosha Johnson
It's In You Too Win. Opened my eyes to what I believe God put in me from the very moment He thought me up :-). I feel like I can now tackle those things that I thought was too hard and be good at them. Bernard is gifted and in tuned with what we as a people without direction need. Thank you! -Deidre Reeves
"It's in You to Win" packs a lot of punch in each of its 31 bite sized chapters. Bernard Haynes gives you not only encouragement and motivation to pursue God's best but he also equips you with tools and tips that will help you get over the slump and start doing what God has called you to do! I recommend reading one chapter a day and then taking time to reflect and answer the well thought out question for each chapter.
-Caleb Suko- Missionary in Ukraine & Author