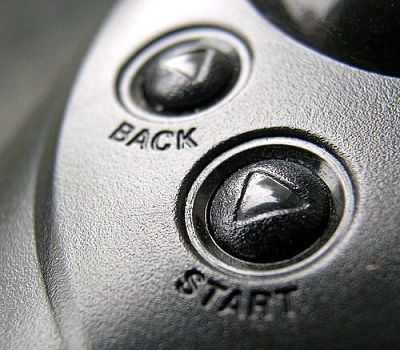 Do you need to change the people you hang around? Do you need to finally get over the fear and start that business you have been dreaming about for years? Do you need to replace an old stagnant routine with a new and effective routine?
Whatever you need to do, you might as well start today. Don't wait until tomorrow to do what you need to do because you will quickly find that tomorrow will never come. Stop procrastinating because you are waiting for everything to fall into place. If you keep waiting for things to fall into place, you will die with your dreams still in you.
Live your dreams
Your dreams are waiting for you to live them. The truth is there are enough dead dreams in the graveyard. Graveyards are full of dreams that never were fulfilled because people kept waiting and debating to live their dreams.
I am writing this for me because there are some dreams that I must release from my life. If I don't, I will be another casualty in the graveyard of dead dreams. If you are reading this join me in going after your dreams. If we don't live them, they will never be lived.
If you have a book inside you, write it and let the world read it. If you have song, sing it so others can hear it. If you have business, develop the plan and implement it to help others. If you have a testimony how God delivered you, share it so others will be changed. Whatever is in you, let it shine through you.
Five hindrances
But, before you can begin this process of transformation you have to stop doing the things that have been holding you back. I want to share five hindrances that I discovered recently in my life and talking with others that will distract you from starting today to make a new ending. 
1. Discouraging people. – Life is too short to spend time with people who are constantly complaining and gripping about life. They will suck the joy out of living.
If you spend your time hanging with people that are constantly speaking negative then you will eventually begin to speak negative. It's time to break free from these dream cripplers.
Associate with people who encourage you to go after your dreams. Get around people who are not afraid to chase their dreams. The people you allow in your life have a major influence on your life's direction.
2. Running from your problems. – I encounter many people who try to run from their problems. They believe running will get them away from their troubles. For some reason, they think running is easier than facing their problem.
The problems may be difficult to confront. There is no easy way out. You must stand up and take responsibility. Face the problem head on. It may take some time, but you can get through it.
Part of living means to face problems, learn, adapt and solve them over the course of time. This is what ultimately molds us into the person we become.
3. Trying to be someone you're not. – One of the greatest challenges in life is being yourself in a world that's trying to make you like everyone else. 
Don't believe the media's hype that you have to be the next so and so celebrity or entertainer. Don't get caught up with this generations influence to sound like or think like a certain so called expert or guru.
God designed you to be unique. You are not a carbon copy anyone. Let your uniqueness come to the fore front. Let YOUR life shine the way God intended for it to shine.
4. Holding onto the past. – Ten years ago that person left you hanging and you still let it affect you as if it happened yesterday. Three years ago you had a successful run with your company and you are still trying to do things today the exact same way while expecting a different result.
Stop trying to hold onto what happened yesterday. Let it go. Today is a new day and you have to approach life differently. Yesterday's successes and failures are where they are, in the past. Stop spending time holding on to something that is gone.
Use the memory of yesterday as a stepping stone to improve or for instructions on what not to do. You can't start the next chapter of your life if you keep re-reading your last one.
5. Feeling sorry for yourself – Life will throw you curve balls. Everything seems to be going great and then suddenly something happens that takes your life totally off course.
You may not see or understand everything the moment it happens. To get through it will be tough. You can make it if you place your trust in someone bigger than you. And that someone is the God of the universe. He never said that life would be easy or you will live a life free of pain and problems.
If you need assurance just reflect back on those negative curve balls thrown at your life in the past and how you overcame them. It may have taken some time and intense struggle, but you made it.
"Nobody can go back and start a new beginning, but anyone can start today and make a new ending."  Maria Robinson
Question: What can you implement in your life today to make a new ending? Leave a comment below