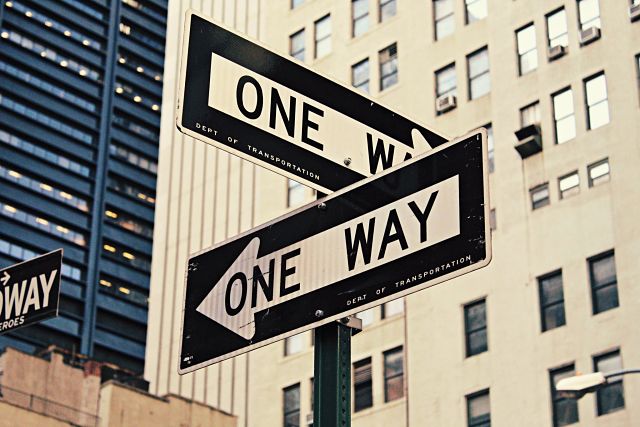 Are you tired of doing the same thing day in, day out and still getting the same tired results? Have you been following the same routine for years that has left you stagnant?
Several years ago I was dealing with stagnation in my life and I needed a change of direction.
I was reading some literature and came across an article that was intriguing. The article talked about a very unusual experiment that was conducted by John Fabre, the French naturalist, consisting of processionary caterpillars, a type of caterpillar that blindly follows the one in front of it.
The experiment consisted of several of these caterpillars, a flowerpot filled to the rim with dirt and pine needles.
The caterpillars formed a complete circle around the rim of the flowerpot, with the first one touching the back of the last one. The pine needles, the food of the processionary caterpillar, were placed in the center of the circle.
The caterpillars began their procession around the flowerpot, one following the other in a circle. Each caterpillar followed the one ahead thinking that it was heading for the food. After a week of this mindless activity, the caterpil­lars started to drop dead because of exhaustion and starvation.
All they had to do to avoid death was to stop circling the flowerpot and head directly toward the food that was less than six inches away. But, without purposeful thought or action, the caterpillars continued in the same direction that eventually proved too be their demise.
I could relate to the processionary caterpillar because I was mindlessly following the same unfulfilling and unsatisfying directions every day. My life had become stagnant.
We do not have to follow the path of the processionary caterpillars. You and I have the ability to change our direction. We can easily fall victim to stagnant routines, which can cause our daily lives to resemble the processionary caterpillar more than we would think or desire. 
If you fear that you share some of the habits of the processionary caterpillar, here are five strategies you can implement to change your direction.
1.   Change the way you think. Saturate your mind with positive and progressive thoughts. Listen to empowering messages that will influence you to think differently. Write words of positive affirmation that you speak into your life daily.
Stop allowing worry, doubt and fear to derail your vision progress. This mind-set will keep you in bondage to a routine that is not effective or productive. When you change the way you think, you will begin to recognize the stagnant routines and move in a different direction.
2.  Conclude to do something different.  Take a different way to work. Get up thirty minutes early to exercise, read, pray or write. Eat at a different restaurant or cook a different meal. Start a new hobby. Do something to break your usual routine. You may discover an entire world that you have been missing.
3.  Connect with progressive minded people. Accountability is a key factor in moving in a different direction. You need to associate with people that have a positive attitude and a progressive mind-set. Associate with people that will challenge you to excel and who want let you settle for being stagnant.
4. Create a plan of action. When you decide to move in a different direction, you have to have a plan of action. Take time and sit down to do a full evaluation of where you are, where you want to be and what directions you need to take. Don't just think and talk about what you desire to do, but document a detail strategic plan to put into action.
5. Choose to take action. Once you document your strategic plan, you must choose to take immediate action. Don't wait for everything to be perfect. Don't wait for others to agree with you. Don't wait for the economy to turn around.
The more time you waste waiting for the ideal moment, the more you will miss living your vision. Don't wait for tomorrow, but get up and take action today.
If you implement these five strategies and begin to move in a different direction, you will experience results that will energize you and encourage those connected to you.
"Any intelligent fool can make things bigger and more complex… It takes a touch of genius – and a lot of courage to move in the opposite direction."  Albert Einstein
Questions: What steps do you need to take to move in a different direction? Leave a comment below.
Image courtesy: freedigitalphotos.net