"A dream is just a dream. A goal is a dream with a plan and a deadline." Harvey Mackay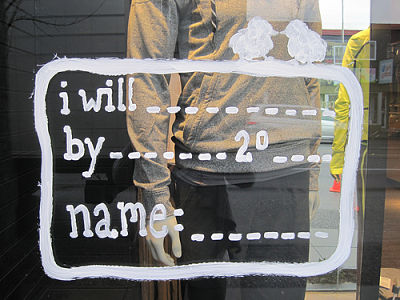 What should goals do for you? Goals help you set priorities. They help you focus your efforts and keep you from getting off into stray topics, relationships and activities. They help you harmonize your life.
I was the king of goal setting, but did not achieve most of them. I spent quality time writing my list of goals on goal planning sheets. I set in-depth goals that would impress the experts. I did not have a problem with setting goals, my problem was achieving them.
It was not until I sat down and did a personal analysis that I discovered five reasons why I was not achieving my goals. My brief analysis led me to set goals differently.
Do not get me wrong, I still do not achieve every goal I set, but changing my approach made the process less stressful and more enjoyable.
If you struggle with setting and achieving your goals, one or more of these five reasons may be the culprit.
 1.  Leave God out the process. Before you start writing a list of goals, you should seek God's face. Ask Him, "Does this goal fit into Your vision for my life?" Listen closely for His answer. You should want to know the reason why He desires for you to achieve a goal or not.
When you involve God in your goals process, He will not violate the principles of His Word. He will not lead you to seek a goal contrary to His purpose for your life.
Always check your goals against God's vision for your life. Don't keep trying to do it on your own. Simply ask God what are the right goals for you to pursue.
2.  Negative mindset. The way you think towards achieving your goals play a major role in your success. If you have a negative mindset, you probably won't make it. If you expect failure, it makes it easy to not try. If you live with fear, it is hard to overcome setbacks.
When you catch yourself thinking defeated thoughts or speaking negative words, immediately replace them with positive words and empowering thoughts. If you don't, your defeated thoughts and negative words will over shadow any attempt for a progressive mindset.
Renew your mind. Refocus your thoughts. Recalibrate your approach and watch your energy and efforts go to another level.
3.  Failure to take consistent action. If you want to accomplish your one word theme, a task list or SMART goals for the year, you must take action. You can have a powerful inspirational theme word, an organized task list and a well-written SMART goals plan, but none of that matters if you do not take consistent action. 
Consistent action is a reliable, dependable and coherent approach to daily living that aligns oneself with God's goals for your life. This daily approach is not a system of habits, but a progressive attitude in pursuing your goals even when adjustments and changes are necessary.
There are many approaches to goal setting. Some may work better for you than others. However, none of them will work until you take consistent action. Enough reading, researching and restructuring! Pick an approach and get started.
4.  Not specific enough. Many people set themselves up for failure when they set unclear goals. A goal is an aim, a purpose or a sense of direction toward which you move all of your energies, desires and efforts. Goals are specific targets toward which you point your life.
If you ask most people, what their goals and plans for their life or families are, many would not be able to give you specifics. Some would give vague and unrealistic answers and say things like, "I want to be wealthy", "Do God's will." or "Own a business." These are not specifics, but general dreams desired by many people.
When your goals are specific, you know exactly where you want to go and what you desire to accomplish.
5.  Trying to do too much. Trying to achieve too many goals can overwhelm you to the point of frustration and procrastination. You make long lists of everything you want to achieve. It looks impressive in the beginning, but soon fizzles out because the list of goals becomes impossible for you to achieve.
When this happens, you walk away from your goals and conclude that goal setting does not work. Your time is limited and you can't do everything. Keep it simple. Focus on one to three major goals.
Make sure your goals are aligned with your purpose, values and vision. Break down each goal into smaller manageable action steps and start right away.
Question: What or who has hindered you from achieving your goals? Leave a comment.
http://www.flickr.com/photos/lululemonathletica/4258059222/