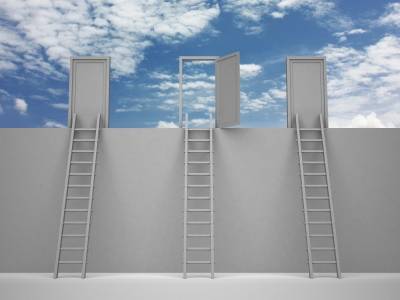 What decisions have you made that you wish you can get back? Are you ready to make better decisions so that you and those connected to you can achieve more in life?
I remember as if it was yesterday, the terrible decision I made with purchasing several pieces of real estate. Just thinking about it is bringing tears to my eyes.
We are still suffering some of the collateral damage from that terrible decision. I want share all the details, but I can definitely tell you that I made an emotional decision based upon limited information.
If I could turn back the hands of time and redo my decision, I would do it in a heart-beat. I would gather more information, talk to more knowledgeable people and take more time to think through my decision.
In my hurry to make things happen, I put us in a deep hole that has taken years to climb out of. We would be so much farther ahead financially if I would have taken the time to do the proper research to make a better informed decision.
Making that decision to purchase those properties without the correct information cost us dearly. Not only did that decision affect me, but it affected my family and our financial future. We lost a lot of money and forward progress for several years because of my bad decision.
The decisions that you make today will have a positive or negative effect on your tomorrow. I know sometimes things happen in your life that is out of your control. The real test is how you respond to what happens and the decisions you make moving forward.
If you are unsatisfied and unfulfilled with your present life, it is time to make some changes.  You can change the direction of your life by making better decisions. Here are five strategies that you can implement today to help guide you through the process.
 1. Seek God's direction. When you seek God's face, He will give you the directions you need to follow. He will open your mind to enough information, insight and instruction to make sound decisions. Please know that He is not going to make the decisions for you. It is up to you. If you spend the quality time seeking Him in prayer and acting upon His directions, you will make sound decisions that will lead you down the right path.
2. Never make a decision based upon limited information. If you do, you stand a great chance of delaying or destroying your vision. Before you make any decision give yourself time to gather and analyze reputable sources. Don't spend too much time gathering and analyzing information that you fall into paralysis of analysis. Spend the right amount of time understanding the information you are presented so that you can make an informed and intelligent decision.
3. Don't let your emotions over rule sound decision making. If you allow them, your emotions can influence you to make hasty and quick decisions that may cause you regrets later. Before you let your emotions get the best of you, step back, gather yourself and take a few minutes to think. I admonish you to pray, understand the information you are presented, evaluate things carefully and base your decision on sound judgment.
4.  Surround yourself with knowledgeable and informed people. One of the biggest mistakes I made with purchasing the real-estate is that I did not ask enough knowledgeable people. I got caught up with people that only had their best interest at heart. I fell for the hype. Make sure you surround yourself with people that will speak the truth, who are knowledgeable about the subject matter and who will not just feed your ego. I learned quickly that you don't know everything and you need people that are smarter than you in your corner.
5.  Take time to consider all options. Don't jump at the first option you are presented. I made the mistake of jumping at the first properties, instead of looking at all the options. This would have saved me from making those bad decisions. You don't have to spend time getting hundreds of options because you will overwhelm yourself and won't make any decision. Find two to three options, know the parameters and choose one.
If you incorporate these five strategies to better decision making, you will experience a more purposeful today that will lead to a more peaceful tomorrow.
 "It's not hard to make decisions when you know what your values are." Roy E. Disney
Questions: What decisions do you need to make to better your today and empower your tomorrow? Leave a comment
Image courtesy: freedigitalphotos.net