7 Weapons in your Arsenal
This is a guest post from Lawrence Namale. Lawrence Namale is a Life Coach, Author, Ghost Writer and an ardent blogger with Life Signatures. He is also a contributor at influencive.com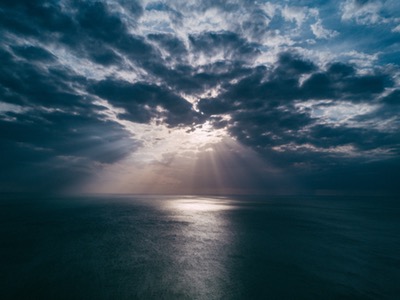 A few weeks ago we celebrated the passion of the greatest leader in the history of mankind. Lots of water has passed under the bridge since He was crucified, but his "Startup" remains strong and vibrant, with tentacles in all the known regions of this world. No doubt His leadership exemplified the greatest cutting edge productivity unlike any other leader the world has known.
Anything worth starting has to be something worth sustaining. Therefore, the leader who is interested in the future (as all true authentic leaders should), is someone who is obsessively invested in what will be relevant in the future. His feet are rooted in today's conquered frontier, but his heart and mind are calculating how relevant his leadership would be not just years from now, but also decades after he is gone.
Productivity, ladies and gentlemen, is the fruit of something. In other words, it is the result of something. If you looked at productivity as your main focus, you tend to miss the mark. Remember these powerful words that we can borrow by replacing the word "Success" with "Productivity". Here goes:
"Try not to become a man of success, but rather try to become a man of value"  Albert Einstein
I know not of great leadership that does not exemplify great productivity. I know not of great leadership that does not have an element of enduring productivity. Most great leaders are not "One-hit Wonders" at least in terms of churning out results.
Our world has moved and "revolved" so fast that today, the very technology that we exalt could easily become a distraction if the principles shared below are not followed. If we want to be remembered as great leaders years from today, we have to be future oriented. We have to anticipate change and effect it. Fortunately for us, we do not need to be prophets to do this. "God has placed everything needed for your future within you", so says the late Dr. Myles Munroe. I agree.
So let us take a look at some of these cutting-edge productivity hacks that will ensure relevance years after we are gone.
On Purpose
As already shared, productivity is a fruit of something. What thing? It is a fruit of purpose. In other words, before you can set out to do something, find out what your purpose is. Life purpose is the most enduring thing on earth. Why? It was formed or intended first. Then you and I were created, carefully being crafted with necessary gifts and talents in order to serve it! That is why Jesus Christ will remain relevant age to age, revolution to revolution. His purpose will never fade, wane or dry out, as long as there is a human being on earth. As a leader, if your purpose does not directly or indirectly affect positively the lives of other people, you have already started on the wrong foot. Take some time and clarify.
"If I am given 6 hours to chop down a tree, I will probably spend 4 hours sharpening my axe." Abraham Lincoln
Urgency
Abraham gets an instruction: Go sacrifice your only son. If you study that story very carefully, you will notice something pretty interesting—no time was given as to when he could set off. That is a very interesting observation. Read the story further, guess what? The man was on the road the very next morning. I mean at the earliest opportunity, Abraham was off to go effect the "Instruction" that he had received. Great leadership is marked by utmost urgency to the task at hand. No excuses are taken for delays. Rallying for the course is done immediately.
A leader who has a high level of urgency is a master of time and efficiency. Vocabularies such as "some time" do not exist. You will never hear him say, "We need to talk some time" They are definite about time, measures and metrics. The leader of the future must have this trait in their toolbox.
Systems
Perhaps the greatest quote that exemplifies the spirit behind systems was delivered by Viktor Frankl. I have quoted this text very many times and with very different topics. Why? Systems cut across all levels of productivity. In fact, nothing will ever grow old if there is a system churning it. I believe, that is one of the genius traits of God himself.
"For as long as Earth lasts, planting and harvest, cold and heat, summer and winter, day and night will never stop." Genesis 8: 22  
What was God doing here? He was installing "Systems". That is why you can pray until you grow green in the face, but if you do not implement "systems", there will be no productivity. Systems free you from pursuing productivity and being so bogged down by mundane things. They enable you to change plans and tweak things and stay relevant with the vision. Systems deliver the results. The future leader must have this.
"Don't aim at success. The more you aim at it and make it a target, the more you are going to miss it. For success, like happiness, cannot be pursued; it must ensue, and it only does so as the unintended side effect of one's personal dedication to a cause greater than oneself or as the by-product of one's surrender to a person other than oneself.
Trust
Learn to trust the instincts, thoughts and ideas that God has given you. The future leader acts immediately because they have learnt to trust themselves. They do not vacillate and get paralyzed with analysis of the problem. They act and move on, rather than stall and regret later. They ship and iterate. Excellence, not perfection is their mantra.  This is a cutting edge trait you need to possess.
Obsessed with order and organization
The future leader is an ardent planner and a master of order and organization. A great future leader does not plan at the spur of the moment. They plan to plan and they plan long term. They seek the whole week or even month and sometimes the whole year way ahead. They walk ahead the whole year before it starts. Incredible!
Bounce
The future leader is not naïve. He knows that he will face obstacles. In my book, Turn Your Setbacks Into Major Comebacks, I have outlined 4 stages that you need to deal with if you are to create a great resilience index as a leader. The future leader must of necessity overcome so many obstacles because every vision and pursuit will be severely tested. So build your "bounce" over time.
Technology
It goes without saying, but I have put it here last on purpose. Bill Gates said that if you apply technology on a pathetic process, you will get pathetic results. However, a great leader is so obsessed with deploying the best and the fastest excellent technology. Like I said some time back, excellence will cost you everything!
So as an aspirant for the future leader, I am sure these nuggets will help you. What can you add to the list? Leave a comment below.