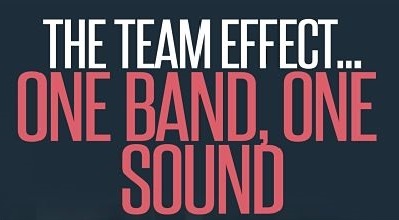 "The strength of the team is each individual member. The strength of each member 
is the team." Phil Jackson
Are you ready to boost your team performance into high gear? Is it time for your business or organization to achieve more? If you answered yes to either question, then you and your team will greatly benefit from attending this powerful presentation.
The Team Effect…One Band, One Sound™ workshop is uniquely designed to help leaders and their teams face today's adversities and tomorrow's new opportunities and challenges head-on. You'll discover leadership roles everyone must play and learn how team members can become true catalysts in making their team a success.
In this presentation leaders and their team will learn;
Strategies on how to communicate your organization's vision to inspire each person to understand, engage, and contribute more to the organization's success.
Techniques for creating a shared vision that transform apathetic and disengaged people into passionate and dedicated team players that move vision into reality.
Methods to identify communication barriers by discovering individual personality traits and learning to appreciate and respect the differences in others personality.

Target Audience
The Team Effect…One Band, One Sound™ is ideal for businesses and organizations who want to equip and empower their leaders and team members with practical tools and techniques on how to build a winning team from the inside out.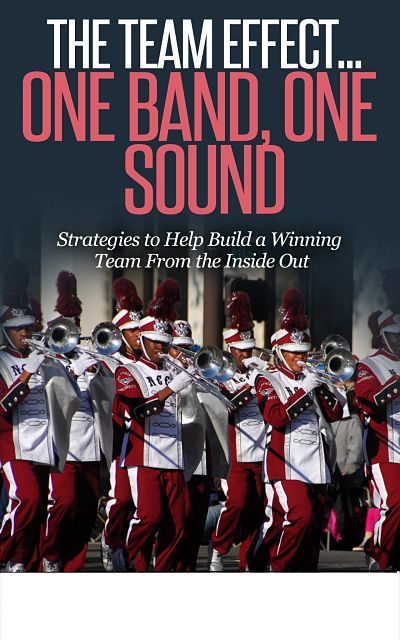 Possible Formats
This presentation can be delivered as a two, three or four-hour workshop.
Intended Outcome
Not sure if our existing presentation is the perfect solution for your team? We offer customization and will design the right workshop to address your business or organization's challenges, budget and timing.
We work with your business or organization to improve your people, profits and position. We will help you to;
Energize everyone around a clear vision of where the organization is going and how it plans to get there.
Turn disengaged employees into dedicated team players who will contribute to your organization's success.
Unlock the true value of creating and sustaining stronger working relationships for  greater team success.
If you are looking to close the gap and achieve the extraordinary from a unique and innovative approach, contact Lead to Impact at bhaynes@leadtoimpact.com and reserve The Team Effect…One Band, One Sound™ workshop Today!
What others are saying about 'The Team Effect… One Band, One Sound?
"The Team Effect… One Band. One Sound was one of the most powerful seminars we have ever attended. It was very empowering and instructional. We gained a lot of helpful tools we can definitely use to move the vision of our ministry forward. We strongly suggest that everyone who has never heard Bernard present this seminar, please go and experience a life-changing message."
Pastor James & Patsy McClure
New Life Church of Victory Worship Center
"Being in college, there are many temptations and distractions. I try to stay focused and stand on the Word of God. This powerful seminar has pointed me back on the right track. I am now encouraged and empowered to do everything God has envisioned for me."
Danielle Hooper
The Team Effect… One Band. One Sound
EmPowershop Attendee
"I came expecting to hear from God and I did, with words of confirmation. The Team Effect… One Band. One Sound. EmPowershop was a tremendous blessing in helping me to see my vision clearly and begin to walk in it."
Priscilla Terrell
The Team Effect… One Band. One Sound
EmPowershop Attendee