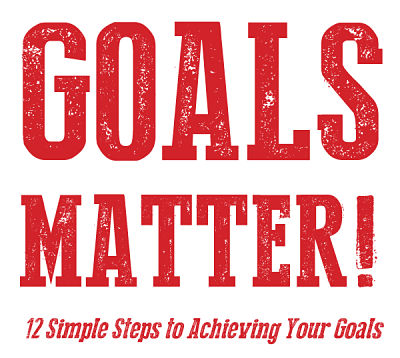 What is it that you desire to do, but think you can't? How can you hit a target you can't see or don't have? You must make targets in your life. The problem in life is not the lack of time, but the lack of focus. 
Goals Matter! is designed to help you set and implement specific goals that will give your life clear direction. We believe clearly defined goals will help you determine priorities, get organized, make better decisions and move your vision into action.
Through our intense research and implementing our own goals plan, we developed twelve simple steps to achieving your desired goals. Implementing these twelve simple steps is a continuous process and a tremendous learning experience, but with a workable plan and a commitment to action, you can accomplish your desired goals.
Who is this EmPowershop™ for: This presentation is ideal for organizations and businesses who want to equip and empower their people to develop and implement an achievable goals plan.
Format: The program can be delivered as a one hour, two hours, three hours or four hours EmPowershop™.
If your business or organization is looking to close the gap and achieve the extraordinary from a unique and innovative approach, then contact Lead to Impact at 404-423-6788 or bhaynes@leadtoimpact.com. We will discuss with you our signature program or customize a program that fit your needs.