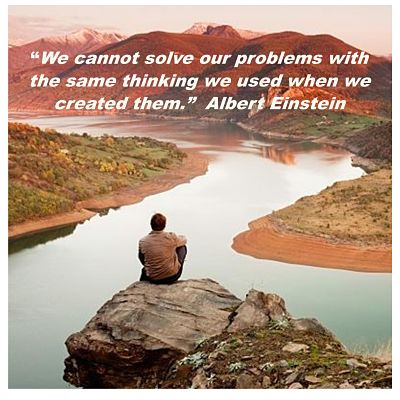 Negative thinking will convince you that you can't live an effective life because you have been in a negative situation for too long. It can make you feel like you can't be successful and you can't do anything right. Negative thinking will leave you thinking that you can't live pass yesterday's problems, today's circumstances or tomorrow's challenges.
Proverbs 3:27 says, "As a man thinks in his heart, so is he." What you think about the longest becomes the strongest in your life. Your thoughts shape who you are and where you go.
You cannot think one thing and become something else. You cannot think defeat and expect victory. You cannot think poverty and expect wealth. You cannot think the worst, and expect the best.
If you want your life to produce the best results, your thinking must be conducive to positive and progressive thoughts. Negative thinking is a force just like faith is a force. If you listen to negative thinking and dwell on its voice, your actions will begin to reflect what you focus on.
Negativity is like weeds, if you don't kill it from the roots, it will keep coming back. It wants to grasp your mind and rule your thoughts. It wants to block your focus so you can't see your potential possibilities. Negativity will leave you frustrated and discouraged about life. But, there is a way out.
The remedy to any negative thinking is found in Philippians 4:8. This verse emphasizes for you to "Think on things that are pure, true, honorable, right, lovely, honest and of a good report."
When you focus your thinking on these things, you will build up and not tear you down. You will speak life and not death. You will encourage and not discourage. You will walk in victory and not defeat.
Your thoughts can limit or expand your world. They can influence what you attempt or choose not to attempt. Your thoughts determine your destiny. Success and failure begins with what the mind believes is possible. Change your thinking and your life will follow.
Question: What negative thoughts have interfered with you living out your vision? Leave a comment below.