Meet Bernard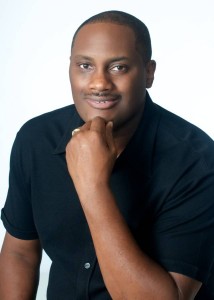 Hi, I'm Bernard Haynes, and leadtoimpact.com is my website and blog. I specialize in inspiring, coaching and training individuals in leadership development, vision implementation and team empowerment.
I am the author of four inspirational leadership books: 'Vision Impact!, 'It's In You to Win', 'Man Up! Rise to the Challenge' and 'Lead UP!. Each book helps people lead the way they were designed to lead.
You don't have to have special credentials, a fancy title or a created position to lead. You are a leader if you are a parent, youth league coach, CEO, janitor, teacher, student or employee. True leadership is not about a position or title; it is a matter of the heart.
Why I launched this blog 
Lead to Impact is rapidly growing into a vibrant and engaged community of individuals looking to lead well in the seven areas of life (spiritual, relational, physical, mental, social, financial and professional) and positively impact the lives of everyone connected to them. Think of this site as a laboratory or a workshop where you'll learn things that you can do right now to help you grow and lead with impact.
My Goal
My goal with Lead to Impact is to create insightful, inspirational and instructional content that individuals can implement in their life, family, community and work that makes an impact for generations. If you consider yourself a leader and you desire to lead at maximum capacity, then Lead to Impact LLC is the company for you.
I typically post every Tuesday. To make sure you don't miss my newest posts, you can subscribe below to my website. It's quick, easy, and you can unsubscribe at any time.
My Top Posts
If you are new to my site, you might want to start with my most popular posts.
You can also check out my blog post categories for a list of every post I have written or use the search function in the sidebar.
Leadership Bio
I am the former General Manager/Director of Sales for Bluewater Ropes, one of the largest manufacturers/distributors of climbing and rescue ropes in the world. I gained great wisdom and knowledge in leadership during my 12+ years at Bluewater.
I had the unique experience of leading 35 people in our manufacturing facility and nine outside sales reps across the United States and Canada. I learned great customer service, sales/marketing and communication skills traveling across the US visiting major companies like REI, Bass Pro, Campmor & EMS. I am currently the National Sales & Quality Manager for Rescue Technology, a leading manufacturer and distributor of technical rescue equipment.
I have also held key ministry leadership positions the last 22 years. I have served as Church Operations Manager, Marriage Ministry Founder & Leader, New Members Facilitator, Men's Small Group Leader and Prison Ministry Leader. 
I have a wealth of active leadership experience in ministry from serving in a small family church to starting a ministry from the ground up and serving in a thriving mega ministry. My ministry leadership has equipped me to help ministries and individuals to lead the way God designed them to lead.
My Family
I have been married to my lovely wife, Dana, for over 20 years. We have two wonderful boys, Jordan and Jalen.
I have a strong faith which keeps me grounded. I have discovered who I am in Christ and what having a relationship with God truly means. This has been a tremendous help in accepting myself and leading forward.
Disclaimer
This is my personal blog website. The information I provide is on an as-is basis. I make no representations as to accuracy, completeness, suitability, or validity of any information on this blog and will not be liable for any errors, omissions, or delays in this information or any losses, injuries, or damages arising from its use.