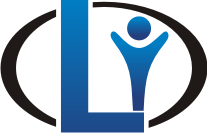 Welcome to Lead to Impact.com, the place for individuals who desire to lead to positively impact their world.
You can't afford to spend the next year or the next five, 10 or 20 years talking about what would've, could've or should've been. If you are ready to lead at maximum capacity in your life, family, community, school, business, organization and/or ministry, check out our website.
You can schedule one of our EmPowershops™ for your ministry, business or organization. Read our blog posts for great inspiration and insight. Purchase our empowerment resources and Vision Impact Coaching to help YOU live at maximum capacity and lead with impact.
Lead to Impact's EmPowershops™, blogs, resources and coaching will leave you wanting more and progressing forward in living your best life.
Purpose:
Help people lead to positively impact their world so they make a greater impact in their life, family, community and work.
Vision:
To be a national leader in leadership empowerment principle-based speaking, coaching and training to individuals and organizations.
Belief:
 "Everyone has the potential to lead with impact."
What others are saying about Lead to Impact:
"Lead to Impact's seminars are electrifying. The atmosphere is always conducive for the flow of creative ideas. True purpose and the realization of destiny are the hallmarks of these life changing presentations."
Pastor Mark Stroud
Kingdom Rock Family Worship Center
"Before attending the Vision Empowerment conference, God had given me a vision for business, but I had paused. After hearing the information I learned in order to get to victory I would have to utilize the vision of God to get into the position of destiny. Thanks Minister Haynes."
Minister Cobey Farmer
Harvest Fellowship International Vision Conference
"I really enjoyed the EmPowershop, especially issues around vision and goals. I think it is really important for all to understand what legacy they are leaving. Being a solid model and understanding that we are one community is vital to leaving a lasting legacy. Great message."
Jaques Cormier
Douglasville Head Start – Living to Leave a Legacy presentation