"If you'll not settle for anything less than your best, you will be amazed at what you can accomplish in your life." Vince Lombardi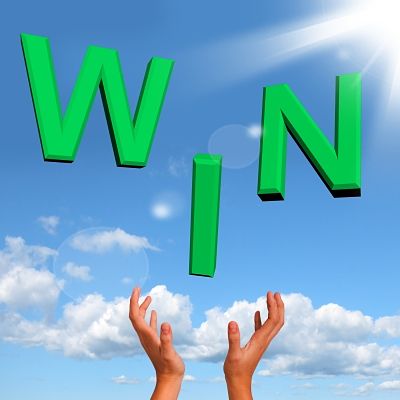 There are millions of individuals who have no vision for their lives beyond their current situation. There are others who have a vision, but are stuck on how to proceed forward. Then there are those that had a vision, but gave it up because of the continual discouragements, frustrations and disappointments of life.
You were born to achieve something significant that only you can achieve. What could possibly be more satisfying than knowing the God of the universe designed you with a unique vision to impact the world? His vision for you is not a one-size-fits-all vision, but it is uniquely fashioned to fit you.
No matter who you are, what country or continent you live on or what side of the tracks you are from, God created you with a specific vision that no one in this world can live but you.
A vision from God gives you the correct formula you need to live a winning life. It won't be handed to you on a silver platter. No one can give you a guaranteed five or seven step program that you can follow and everything will magically fall into place. You must work effectively and efficiently to make things happen.
Here are five winning strategies that you can implement to empower you to live a winning vision.
Secure truthful people in your corner
Surrounding yourself with people who speak truth to you is one of the best ways to help you face and overcome the hurdles you will encounter. You can't do it alone. You can't run your race isolation. You need individuals in your corner who encourage and speak truth to your life.

Don't build your inner circle with individuals who only tell you what you want to hear. You don't need a yes team. You need someone who will let you know when you are off course and are willing to help you get back on course. Build your team with individuals who believe in God's vision for your life,who wants to see you succeed and who will speak truth even when it hurts.
Squash Negative Self-Talk
When I find myself facing an obstacle and I can't find the answer to overcome it, I start hearing that negative inner voice telling me what I can't do. When my negative inner voice starts its onslaught of negativity, I refocus my mindset and consciously decide to change my thoughts.
Many times we are our own worst enemies because we sabotage our progress with limitations and boundaries instigated by negative self-talk. It is imperative that we make a conscious effort to squash the negative self-talk and replace it with who God says we are and what He says is possible for us to do.
Stand strong against your doubters
There will always be people who tell you that you can't do something. They will tell you that others failed and what makes you think you can succeed. Some will even provide statistics that support their claims. Your doubters can even ignite that negative inner voice inside your head that says, "What am I doing? or I should give up before everything falls apart."
Don't let your doubter's pessimistic attitude and negative outlook influence you to hold back on living your best life. Let them see your life flow in creativity. Let them hear your mouth speak life. Let them watch you live what they thought was impossible. Stand strong and let your doubters know you won't give in or give up.
Stay focused on your prize
Nothing great ever comes easy, mistakes and failures are part of the process. The great athlete misses the key basket, fumbles the ball, drops the pass or strikes out to end the game. But, what separates the average athlete from the great athlete is focus. A focus so endearing even mistakes and failures doesn't stop him from going after his desired goals.
I found that remaining focused on my goals and working to accomplish them helps me stay motivated during difficult times. I constantly remind myself that an unwavering commitment and consistent action will pay off and the hardships are part of the process in reaching my prize.
Strive to keep moving forward
It can be very easy to start doubting yourself and your purpose when trouble shows up. It seems every time you take a step forward something happens that pushes you back five steps. You sacrifice your time, you make the necessary preparations, but it seems the harder you work the farther behind you get.
You want to throw in the towel and walk away. Your energy is depleted. Your enthusiasm is drained. You just want to quit, but there is a vision that resides deep within you and you can't let it go. You know it is time to: Dig down deep. Stir up your gift. Activate your vision. And in words of the R&B group Soul II Soul, "Keep on moving and don't stop"!
Question: Why is it important for you to have a vision for your life and family? Leave a comment below.
Image courtesy: freedigitalphotos.net