"Adversity is a fact of life. It can't be controlled. What we can control is how we react to it."  Unknown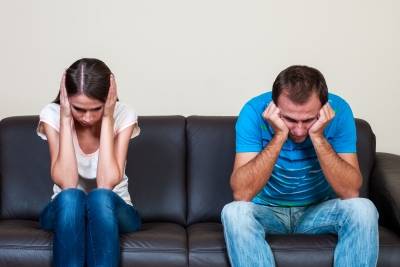 How do you handle hard times? Do you allow fear and worry to stress you out or do you trust that God can handle it?
Hard times will throw you curves and sliders that will take your life off course. Things can be going great one moment and the next minute the bottom falls out. Hard times can even leave the most optimistic and positive person searching for answers. 
Several years ago, we encountered some really hard times. It had gotten so difficult; I was strongly contemplating giving up. As I was thinking about giving up, one of my favorite old school rap songs came to mind. It was "Hard Times" by RUN DMC.
Reflecting on the lyrics reminded me that hard times will come, but if I stay the course victory is possible. The last verse brought this home.
 "Hard times can take you on a natural trip
So keep your balance, and don't you slip
Hard times is nothing new on me
I'm gonna use my strong mentality
Like the cream of the crop, like the crop of the cream
beating hard times, that is my theme
Hard times in life, hard times in death
I'm gonna keep on fighting to my very last breath."
After thinking about our difficulties and pondering these powerful lyrics, I realized six tips that can help you get through hard times.   
1. Lay on God.  Notice I did not say lean on God. When you lean on something or someone you are not totally surrendered to it. If that object or person moves, you still have the ability to regain your balance. However, if you lay on something, you totally surrender to it. If it moves you fall.
God doesn't want you to lean on Him. He desires for you to lay everything on Him. When you give Him everything, you say, "I will trust You with my whole life, no matter what happens." When you lay on Him, you position yourself for victory over hard times. I dare you to lay on Him and see what happens.
2. Leave negative people alone. You don't have to go far to find people that will discourage you with their pessimistic commentary. Hang out in the break room at work too long or talk to discontented people for a few minutes and the negative vibes will surface.
Life is too short to spend time with people who deplete your life with their negative attitudes and conversations. You have the power to walk away. Don't allow them to trap you in their web of negativity. Make it a priority to walk away from negative people and surround yourself with people who have a more positive and optimistic outlook.
3. Learn from past victories. I remember when I was younger hearing the old folks say, "If you have not experienced any troubles, keep living." I could not register in my mind what they meant at such a young age. But, something happen, I kept living and now I know exactly what they meant.
Hard times will come. They will have you believing your life won't get better. If God brought you through difficult times before, He can do it again. List your past victories. Replay them in your mind. What can you take away from your past victories that will give you the courage to deal with your current reality? Take what you learn and use it to your advantage to get through your hard times.
4. Listen to your vision. Open your ears to the sound of your vision. It is difficult to listen when you are distracted by contrary voices. You constantly hear negative inner conversations whisper in your ear that you won't make it. You repeatedly hear the noise of the world telling you to be like this person or own this thing to reach acceptance.
Through all the contrary voices, you must heed the voice of God's vision for you. Your vision's voice will give you the energy and enthusiasm you need to make it. I am not promising you that it will be easy to block out the conflicting voices around you. However, with patience and persistence you can learn to listen to your vision's voice over the other noises.
5. Let go of worry. I know this is easier said than done. It is human nature to worry. You are confronted daily with overwhelming circumstances. You here people tell you to let go, but they are not dealing with your situations. You don't want to worry, but the problems won't go away. They seem to keep growing taller and wider.
You can't overcome worry on your own. You need someone bigger than you to put your trust in. That someone is Christ. He instructs us in Matthew 6 not to worry, but seek His kingdom and righteousness and He will give you victory over worry.
6.  Live your life. Dealing with hard times can leave you stressed out and exhausted at the end of the day. The pressing difficulties you confront daily make it nearly impossible to live an effective life. You spend the majority of your time just surviving to live another day.
Don't allow hard times to steal your joy, rob your confidence and hinder your progress. Trust in God and watch Him strengthen your life. Regardless of your situation, the sun rises the next day and you have a life to live.
Question: How have you gotten through a seemingly impossible hard time? Leave a comment below.
Image courtesy: freedigitalphotos.net