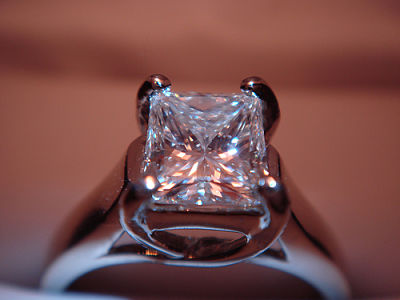 Is there a pressure in your life causing you pain and anguish? How can you get through the pressure without giving up?
We all deal with some type of pressure. What one person considers as pressure may be light for someone else. You may laugh at what I consider pressure and I may discredit what you believe is pressure.
Since we are different individuals what we consider as pressure may differ. No matter the degree of pressure you go through, it can complicate your life.
If you desire to effectively push through your pressures implementing these four strategies will empower you through the process.
1. Think like a winner. Winners believe they will win. No matter how things look. No matter how the odds are stacked against them. No matter what hand they are dealt. They have an internal belief that some how, some way they can come out victorious.
Your beliefs influence everything in your life. If you believe you will fail then there is a good chance failure will happen. If you believe you can win, chances are you will stay in the fight and not give up.
Winners may not win all the time, but they win more than they lose. When they do lose, they think about what they learned in the loss and use that to keep them from losing the same way again.
Losers on the other hand view losses as a confirmation of their shortcomings and convince themselves that they are incapable of winning, which becomes a self-fulfilling prophecy.
2. Encourage yourself. One of the most debilitating forces you will face is discouragement. You start out with energy and excitement about living your vision and achieving your goals then something happens that distinguishes your fire.
You hit some unforeseen turbulence that derails your journey. You listen to the state of the economy and world affairs become disgusted with its negative commentary. You are constantly bombarded by pessimistic thoughts from your inner voice that leaves you depleted and defeated.
Don't wait for others to encourage you. You may never get it. I admonish you to get in front of the mirror and encourage yourself. Speak to yourself about who God designed you to be and what He assigned you to do.
Speak as if you have already achieved it. Don't feel embarrassed or ashamed to encourage yourself because you may be the only person who will.
3. Seize your moment. There are moments in life when you have to make up your mind to overcome fear, worry and doubt and just press through the pressure. You can't wait for the right people to come along to assist you.
You can't hesitate because you don't know how things will turn out. You can't quit because you succumbed to a past pressure. Stand up to the pressure, trust God's plan and exercise your faith.
When your moment comes seize it and move forward with all your energy and effort. Whatever you must do, do it immediately. Whatever preparations you need to make, start preparing today. You do not want to miss your moment at the time it comes because you may never get that same opportunity again.
4.  Keep moving forward. What do you need to do differently in your life to keep moving towards your vision? What rewards are waiting for you when you step out in faith?
Leave your past mistakes and regrets in the past. They don't define your value, then or now. When you stay in the past, you become stuck and unable to move forward.
We all have made costly errors with our job choices, spending decisions, friend selections and relationships. The consequences can be difficult to handle. They can make you want to throw in the towel and quit.
Your life is too valuable to let discouraging people, destroying habits, debilitating thoughts and a disastrous past hold you hostage. It's time to let go, give yourself the gift of forgiveness and keep moving forward.
If you really desire to push through your pressures, you will implement these strategies and watch your life change. You will see the results and everyone connected too you will be amazed.
"When we long for life without difficulties, remind us that oaks grow strong in contrary winds and diamonds are made under pressure."  Peter Marshall 
Question: What pressure are you dealing with in your life? What can you do to get through this pressure? Leave a comment below.
http://www.flickr.com/photos/stephend9/372996695/