"Before you are a leader, success is all about growing yourself. When you become a leader, success is all about growing others."  Jack Welch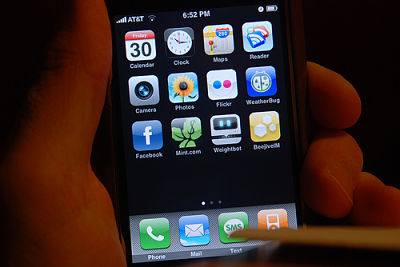 A few days ago, I read a post dissecting twelve key leadership qualities a leader should possess. It was an excellent article expressing these qualities as the chief cornerstones for successful leadership. As I read that post, I thought about several years ago when I was promoted to Plant Manager for the company I worked for.
My leadership position
Thinking about my first week as Plant Manager made me laugh out loud for a minute. I remember as if it was yesterday, I was twenty-five and promoted to my first leadership position overseeing a manufacturing and distribution company and leading forty employees.
I recall my first week in this leadership position I nearly quit before I got started because of the chaos and craziness that was going on.
I thought I was prepared for this leadership position because of my previous experience working in the plant and customer service. I had also studied management concepts and strategies in college to make me productive manager. I have a degree to support my claims.
Little did I know at the time, leading people was more about personal engagement than learning strategies and concepts from a book and lectures in a classroom.
I quickly realized during that first week, management was not the hype people made it out to be. Even though I had taken several management classes in college and read many leadership books and research studies, they did not properly prepare me for what I would encounter.
Here are the major highlights I encountered my first week of leadership.
 A disruptive affair between two employees.

 A female employee was noticeably being abused by her husband.

 More than half the employees were disgruntled with the leadership.

  An ongoing battle between younger and seasoned workers.

  An inefficient production scheduling system

  Backlogged production orders.

  And I had to learn the job.
A need for leadership apps
As I reminisce about that time, it would have been great if I could have downloaded some practical apps to help me through my leadership process. In those days there was no such thing as a smart phone or tablet for you to download apps. I could not whip out my phone and in a few seconds access an app that could give me the information and instruction I needed to handle a particular situation.
I thought to myself, if I had the opportunity what apps would I have downloaded. What apps would have been readily accessible to help make leadership easier? I thought about it for a few minutes and then I listed about twenty-five leadership apps that would have positively affected my leadership. 
I thought about all the leadership qualities I have studied and read over the last twenty years. I thought about the characteristics of leaders who have influenced my life up close and from a distance. I went over my list and I narrowed it down to ten leadership apps that would have greatly enhanced my leadership.
The new age of apps
Now that we are in the age of smart phones and tablets, we need to equip leaders with these basic but powerful leadership apps. These apps should be quickly accessible to all leaders and potential leaders.
It does not matter if you are a CEO, parent, manager, youth coach, pastor, teacher, student or janitor; you are a leader in some aspect. And you need help to equip and empower you to become a better leader.
I learned most of my leadership on the job. I used some of the strategies and concepts I learned in school and reading books, but they were not equivalent to the real world experience I gained from actually leading.
I would not take away any of the bumps and bruises I received from my earlier leadership position. I admit my job would have been a whole lot easier if I had access to simple and practical leadership apps.
In this post, I want to provide you with leadership apps that you can download in your mind and heart and act upon right away to make your leadership more powerful and less stressful. 
After much thought and contemplation, I came up with ten leadership apps that every leader should download to live out their leadership potential. I used them years ago to enhance my leadership position and I use them today. They will work if you work them.
 Do not just read and file these leadership qualities in your mind to collect mental dust.

 Do not just read this post to acquire more key leadership principles and strategies that you never use.

 Do not expect everything and everyone to fall into place overnight.
It is going to take commitment, consistency and courage on your part to live out these leadership apps.
Download these ten leadership apps today, implement them in your life and watch your leadership expand and explode.
The 10 Leadership Apps 
1.  Vision
A vision is birthed in the heart and mind of a leader who is frustrated and tired of the way things are in contrast to the way believe things should be. He refuses to stay stuck in the pains of the past, the stagnation of today and the fear of tomorrow.
A leader with a vision knows precisely what he wants and makes it clear to those connected to him. Not only does he speak and dream about the vision, he writes it out in detail, formulates a plan and takes daily action. A leader understands without a vision, he won't live up to his full potential.
2.  Communication
An attentive leader understands that communication gives life to a vision. You cannot get those connected to your leadership to share in the vision if it is not plainly communicated. If you want others to follow your lead then communication is your ally.  
A good communicator aims to make sure that their message is understood. It does little good for a leader to have a strong vision with specific goals, but has not easily and effectively conveyed her ideas to the people connected to it. When you communicate your vision often, you engage people to participate in its process.
3. Listening

Listening is a lost art. People spend more time forming what they want to say rather than listening. Listening is as important as talking and an effective leader listens more than he talks.
An engaged leader listens intently because he is concerned for what the other person has to contribute. When a leader listens, it enhances his ability to lead others in a positive and productive way. But, if the leader refuses to listen, he inhibits his leadership ability and disengages those he leads.
4. Focus
Without a clear focus, a leader can easily get off course and end up in places she never desired to go. A focused leader is locked into where she wants to go and she lets nothing or no one derail her journey. Even when the distractions come to blur her focus, she never loses sight of her over-arching vision.
If you are not sure of where you are going, how can those connected to you be sure? You must be a leader with a strong focus and an unwavering desire to stay the course.
5. Responsibility
A responsible leader can be counted on to take responsibility for his actions. He does not shuffle the blame to someone else to escape the consequences. He understands the buck stops with him.
A responsible leader stands firmly behind his commitments and tries his best not to disappoint those connected to him. When things get difficult or failure happens, he does not assign or allocate blame to deflect from his responsibilities. He does not possess a victim mentality that plays the blame game, but accepts responsibility in the face of challenges and confronts them head-on.
6.  Competence
Leaders must possess a level of competence that enables them to get the job done. A competent leader does not happen overnight, but is built over a period of time.
Competence goes beyond the leaders words. It's the leader's ability to say it, plan it and execute it in such a way that others realize he knows his business. If a leader does not know how to do something, he should be humble enough to admit it. And display a competent attitude by finding someone who knows what do to ensure the job is done the best way it can be done.
7. Example
The best way for a leader to build credibility, accountability and gain the respect of others is to be an example. Do not just talk about what you want people to do, but demonstrate the attitude and behavior that you want them to follow.
If you demand people to give their best, you should reciprocate by setting high standards to achieve your best. Aligning your words with the appropriate actions will build trust and make people more willing to follow you. Do not expect people to do what you won't do.
8. Empower  
A secure leader sees a large part of his leadership responsibility is to develop and empower others. He empowers them to take responsibility for their own actions and lead a maximum capacity. He is not threatened by others influence, gifts or abilities. He recognizes other's value, so he continually invests in them to reach their full leadership potential.
Empowering people takes a personal investment. It requires energy, effort and time. The fruit of a leader's effort is the privilege of seeing someone move to a higher level in their leadership.
9. Inspire
People are often seeking for someone to look up to for guidance and inspiration. The leader needs to be that person. A key leadership trait is bringing out the best in others so that they are willing to assume roles of leadership and responsibility.
The best leaders inspire others to grasp their leadership potential beyond what they believe they are capable of doing. These leaders have an inherent ability through their own energy and enthusiasm to engage others to strive for excellence rather than settle for mediocrity.
10. Action
A great leader takes action. He does not just sit around talking and wishing about what he wants to do. He does not waste valuable time seeking others permission to live out his vision. He knows the only way to move forward is to take action.
A powerful vision with great plans and detailed written goals does not negate actions. A responsible leader does not wait for a magical seven step strategy or a special no fail formula to take action. He establishes his plans, set specific goals and then goes to work.
If you download these ten leadership apps and implement them in your life, you will take your life to another dimension and influence others to maximize their leadership capacity.
Question: What leadership app(s) do you need to download and implement in your life? Leave a comment below.
photo credit:http://www.flickr.com/photoskey2k